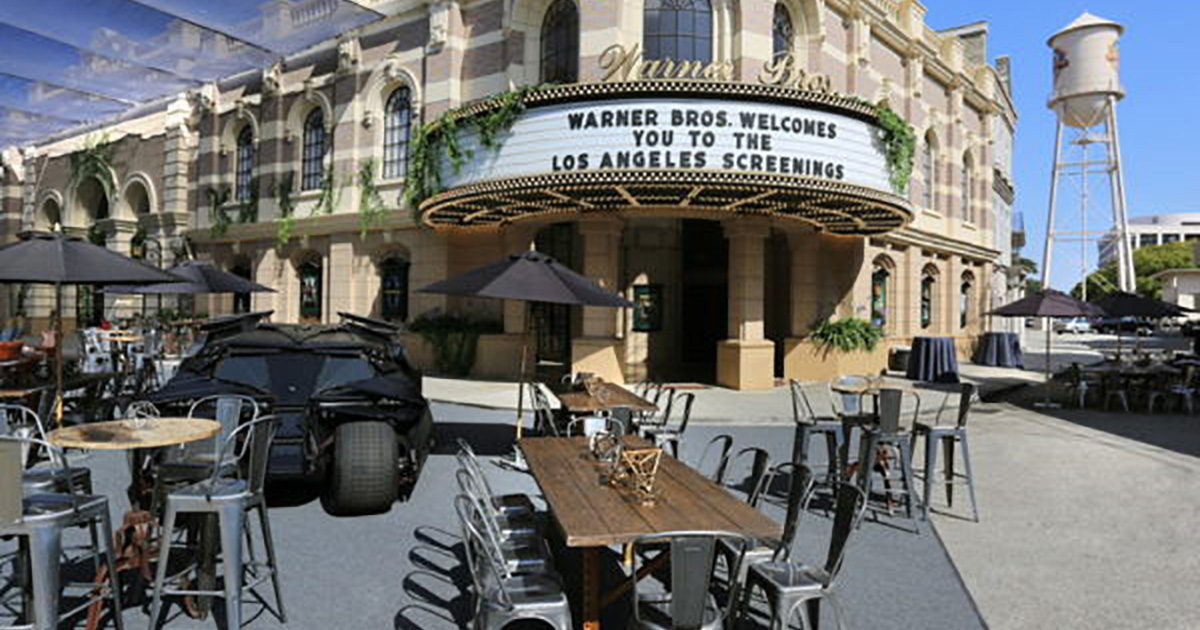 06 Mar

Hollywood Events: A Super Look For LA Screenings

Daytime Hollywood events on Brownstone Street are unique and exciting. Because lighting can't be used as a design element, shapes, texture and scale have to be employed. That's what our event planning team did to transform this iconic event space during LA Screenings, a week-long daytime event attended by 1,500 international guests. During the week, Brownstone Street was the setting for breakfast and lunch meetings between screenings of new media in the studio's state-of-the-art Steven J. Ross Theater.
The year, the theme was DC Comics and the TV shows featuring characters from that brand and the look was an homage to where a Super Hero's alter ego might live — a clubby, luxurious lifestyle setting. On one side of the street, an entire brownstone facade was used to promote the various brands with larger-than-life "one sheets" from DC Comic-inspired shows such as Riverdale, Flash, Arrow, Supergirl, Lucifer and iZombie. To lend a bit of gravitas to these hallowed walls, greenery was added on the facades and dripped down over the SJR Marquee that welcomed guests.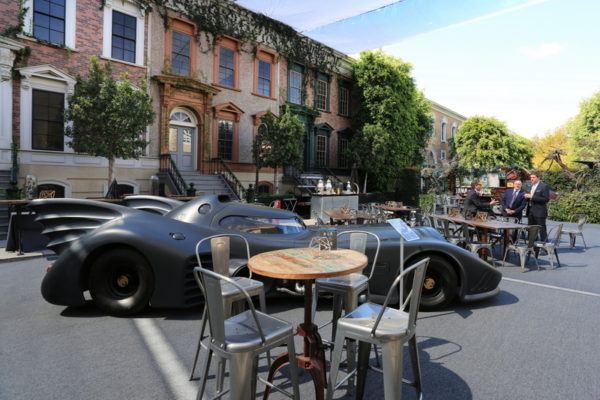 The show stopper was a collection of Batmobiles from our Picture Car Vault that were artfully parked amid the lounges. While overhead rigging kept the area cool in the daytime, this bit of muscle really heated the look up.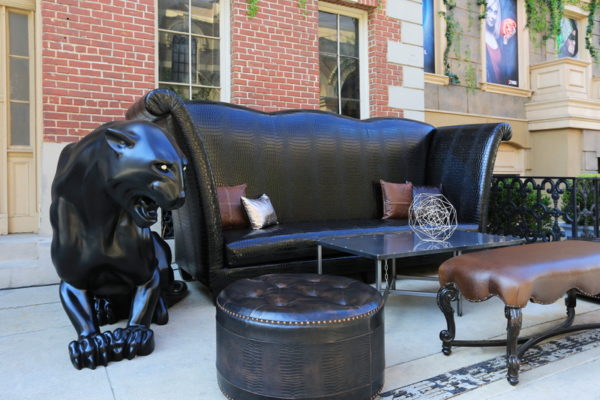 During breaks in screenings guests enjoyed the cars, networked and did business in a series of lounges set up down the street. Sleek black couches, big leather chairs, chunky furnishings and metallic tables and chairs were culled from a variety of LA's top rental and prop companies. In addition, our special events team added touches that make working on the lot a perk for any event professional.  Angel statues standing against the SJR Theater were from the Wayne Manor in the recent "Batman v Superman" movie. Street lights with hanging chandeliers created through a combination of Green Set and Designer8 elements then rigged at the Warner Bros. metal shop.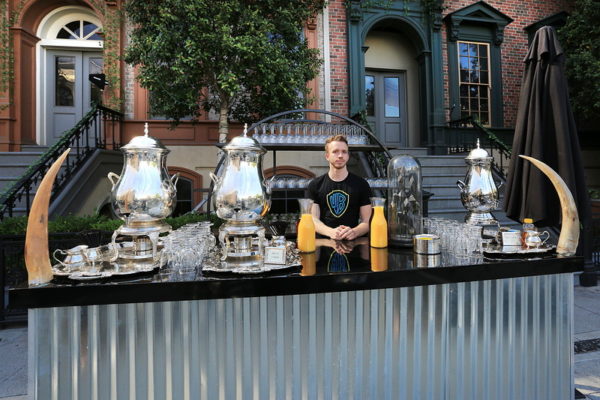 Bars were custom made from corrugated metal and topped with faux tusks from WB's Prop Department.

It's all in the details!
Just like the movies made at the lot, an event at Warner Bros. is a combination of star power, set design, artistry and top production values.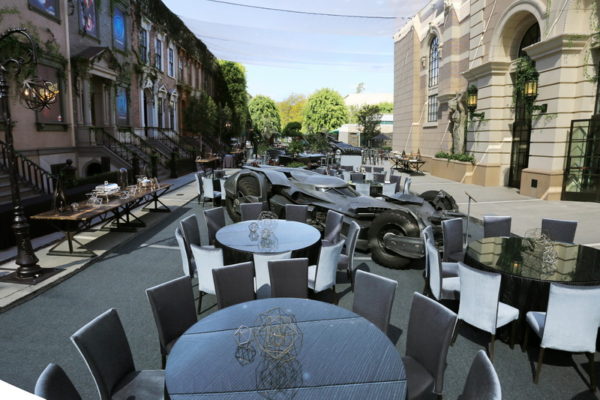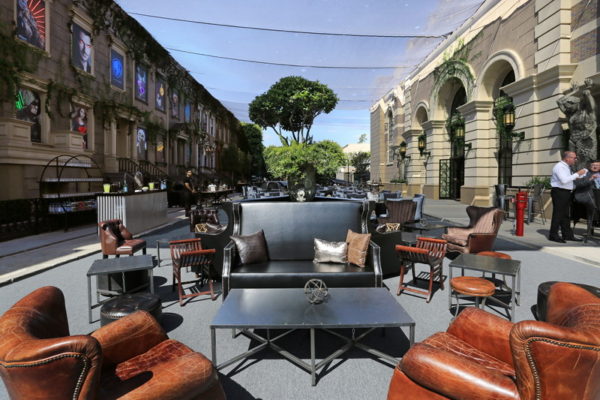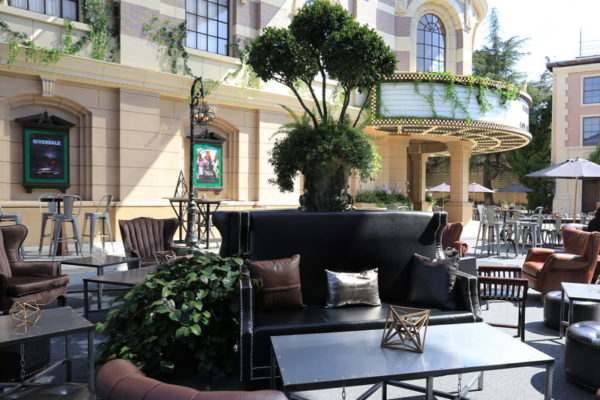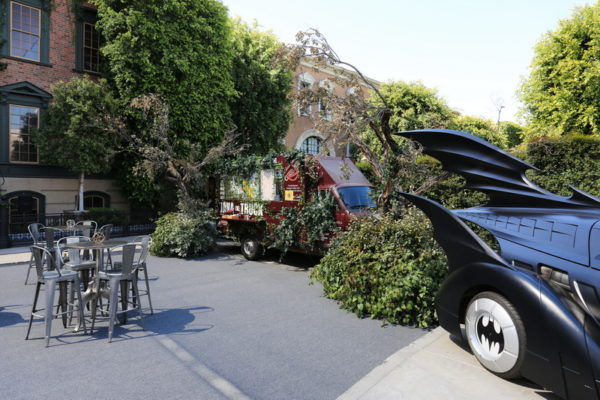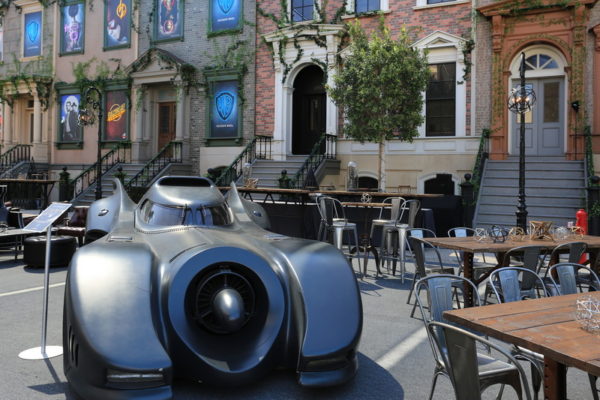 Planning | Design | Production: WB Special Events
Catering: Warner Bros.
Food trucks: Java Truck
Vendors: Town & Country Event Rentals, Lux EFR, La Tavola Linens, FWR, Form Décor, Greenset, Revelry Event Design, WB Property Department
Photos: Nadine Froger