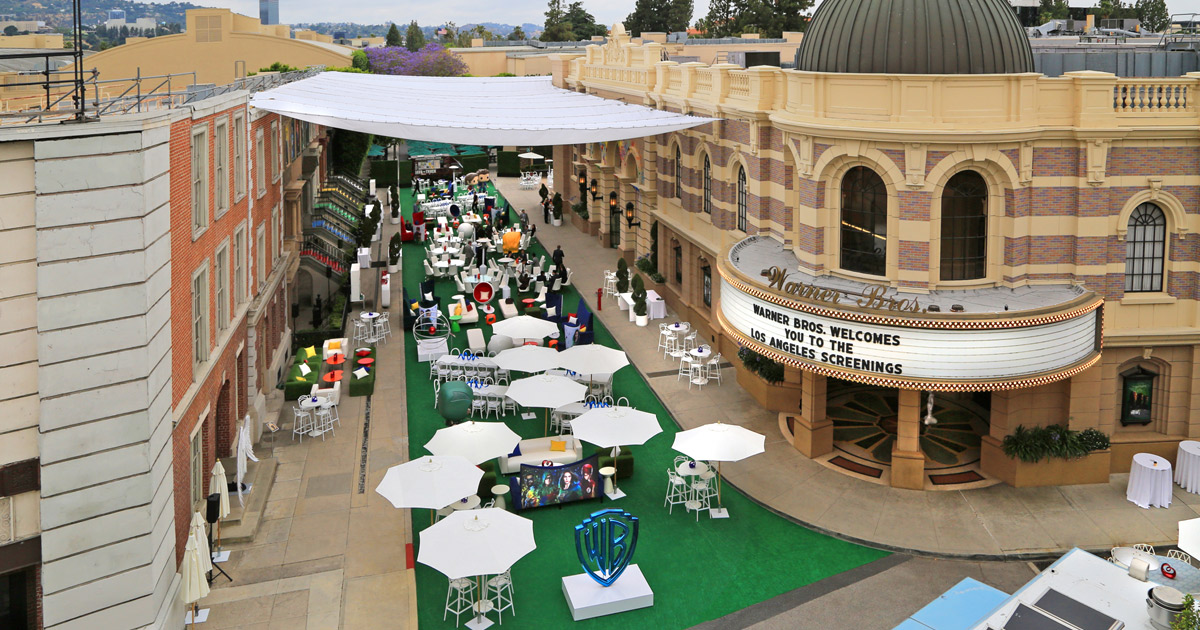 15 Jun

Los Angeles Screenings: Primary Colors

Each year Brownstone Street is transformed into an international marketplace for Los Angeles Screenings. During this week, more than 1,700 global media buyers come to the studio to review new media. The days are filled with screenings at our Steven J. Ross Theater and between we provide gourmet breakfasts, lunches and coffee breaks. Networking is a big part of the event as well so we ensure there is plenty of unique and inviting lounge and seating areas. And always, we provide shade with a dramatic overhead scrim covering the entire street.

Last year, the look was vintage urban accented with the ultimate dramatic vehicle – the Batmobiles. This year, the design emphasis was on big, bold color and a high-tech, adult picnic vibe that started with green Astroturf-like carpet down the center of the street and continued to grass-covered lounges mixed in with white seating, market umbrellas and bright throw pillows.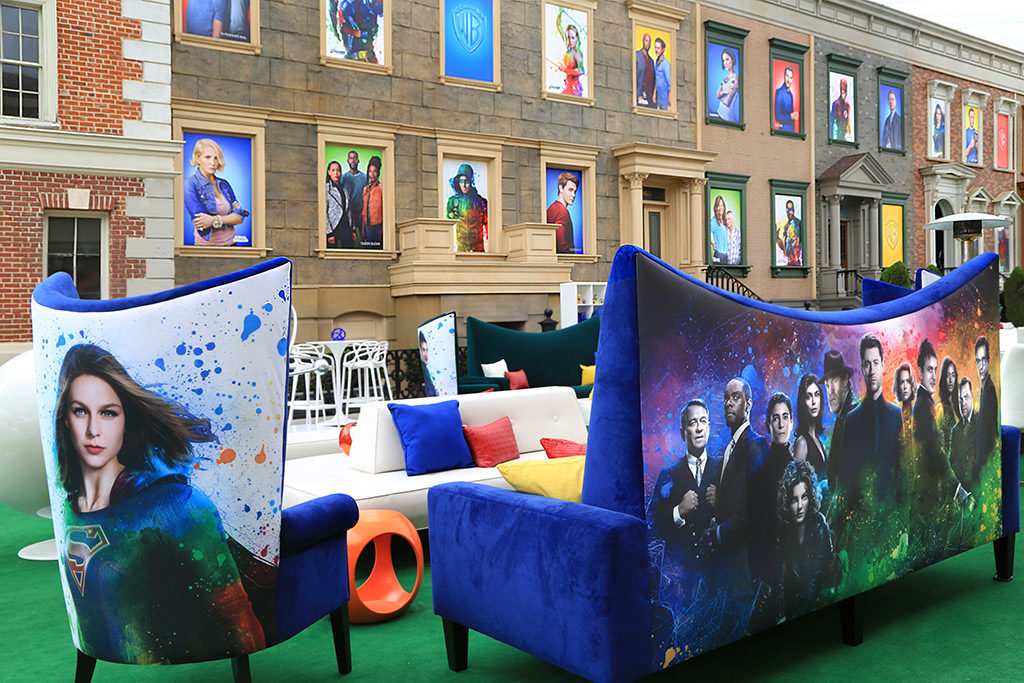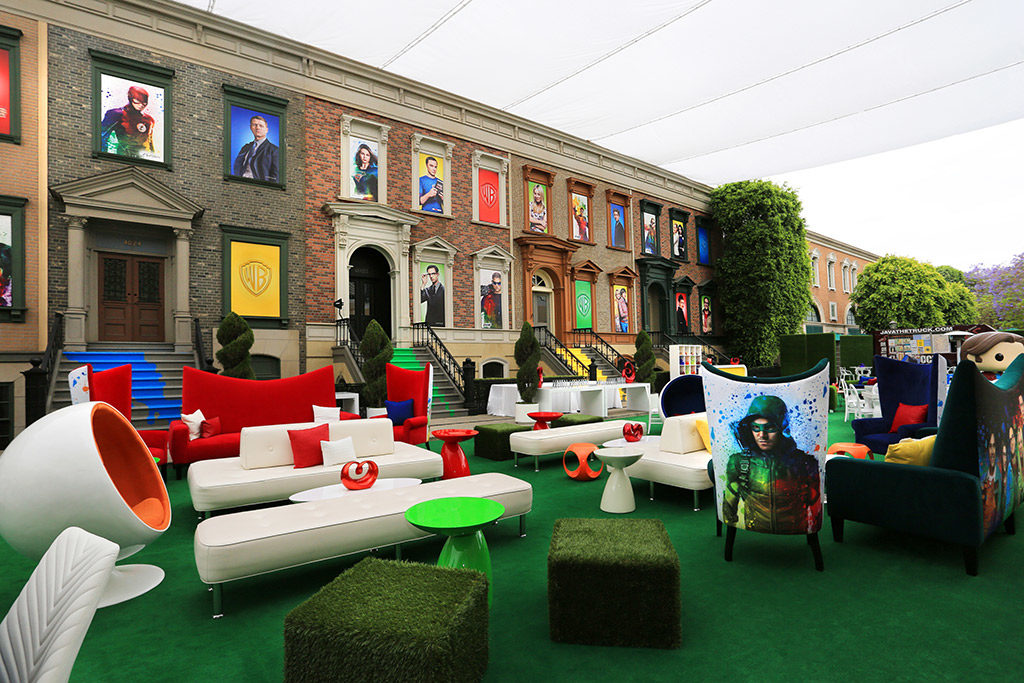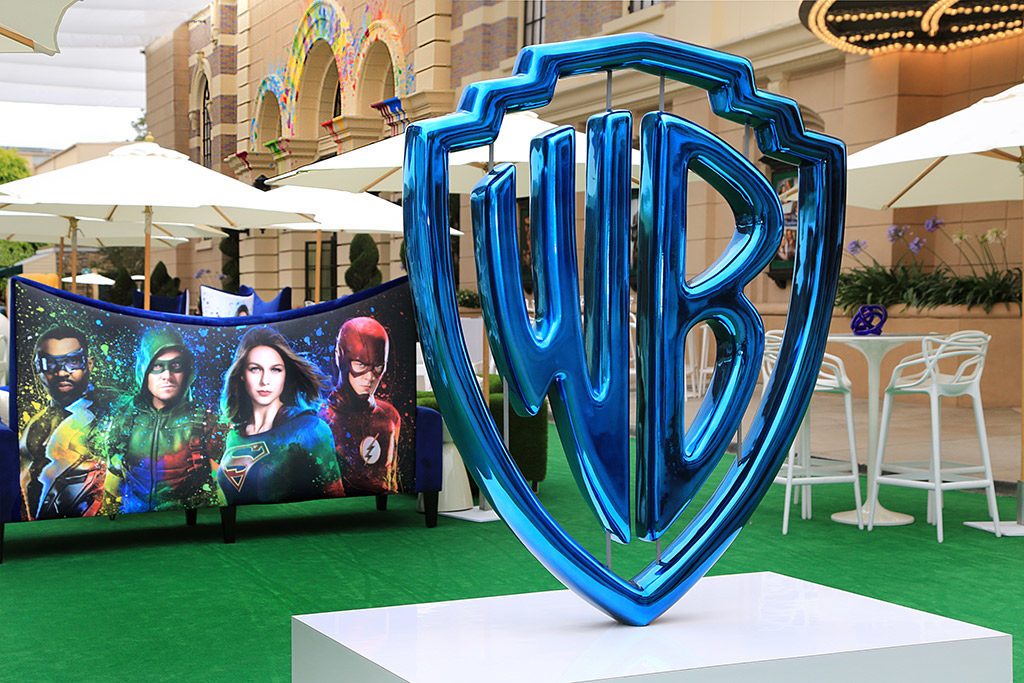 SUPER FUN
Yet, while we played off the elements of color, there was nothing elementary about this sophisticated yet fun look. We super-charged the seating areas with atomic elements like the Pop Art table centerpieces in metallic red and the larger-than-life Big Bang Theory atom. The Funco Pop dolls of all the super heroes and villains were displayed on the bar backs while oversized versions of the Supernatural brother, Supergirl and Arrow sprinkled throughout the street for photo ops. Our own logo in a metallic blue welcomed guests at the entrance custom made by our WB Design Studio. The SJR Theater arches were hand painted by one of our scenic artist with splatter paint to continue the playful vibe.
In the lobby of the SJR Theater, there were charging stations and Pepper, the cognitive robot who had a world of screening information at his aluminum "fingertips." The Warner Bros. World Wide TV Marketing department worked with the robot company, Softbank, to custom program several actions.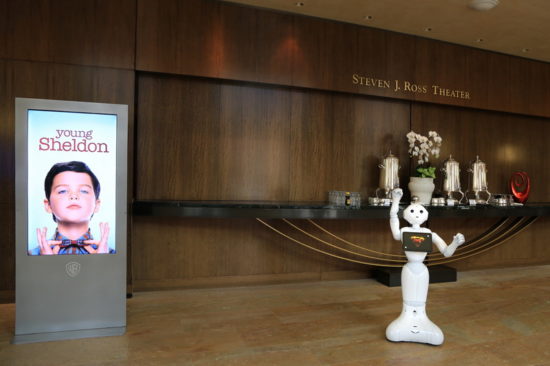 As guests entered, Pepper could show them trailers from all the shows that were screening that day. Guests could also play a matching game with the robot using symbols from The Big Bang Theory, Arrow, Flash, Supergirl and Lucifer's Wings or take selfies with it choosing one of four titles on its screen — Arrow, Flash, Supergirl and Wonder Woman. And, while not interacting with the guests, Pepper would dance to Locomotion!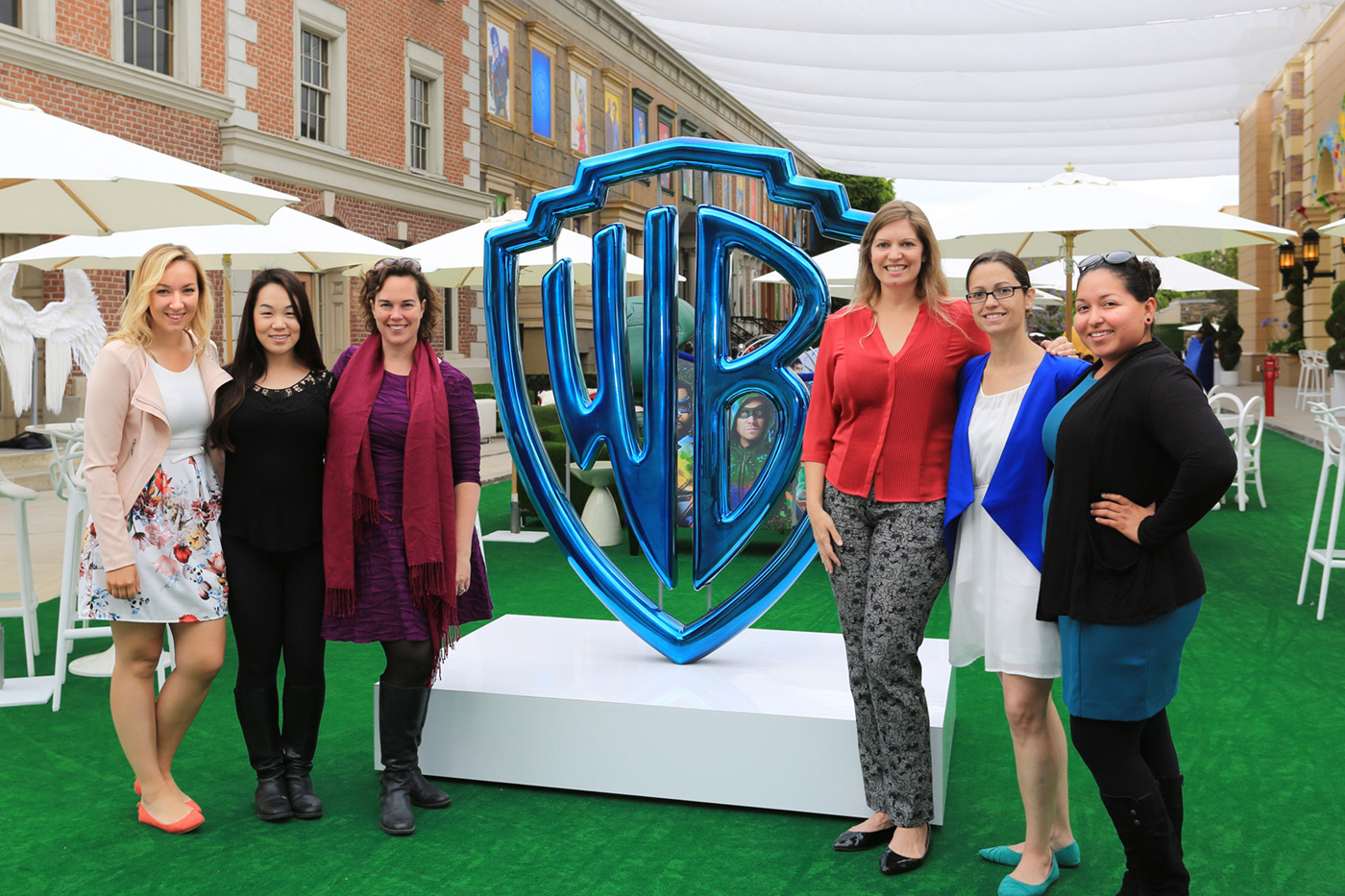 From left to right: Cate, Esther, Kathryn, Natalie, Mary and Dora
While super heroes and super fun were major components of this event, the well placed faux paint spills on the stairs of five brownstones were a reminder of the human element and inspiration it takes to make events like this happen!