01 Jun

A Hollywood Wedding

We love it when a planner comes to the studio with a unique idea for an event. This particular event was a Hollywood wedding and the producer was Kristin Banta Events. Her clients, Stefania and Derek, wanted a wedding inspired by Bruce Wayne and his alter ego, Batman. Warner Bros. was the perfect choice!

"They were looking for quirky yet chic with a Hollywood spin," Kristin said. "Our mission was to develop a sophisticated design incorporating the couple's affinity for chandeliers, purple, damask and Batman."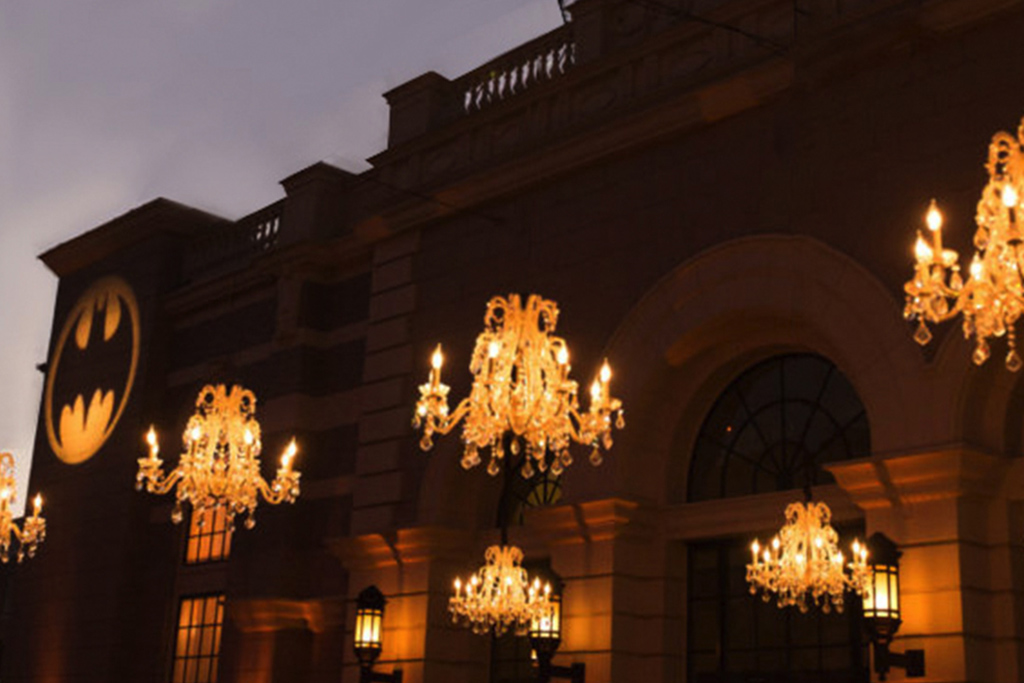 The ceremony in the Jack Warner Rose Garden featured jet-black chandeliers suspended from a tree over a bed of violet florals.  Dinner al fresco on Brownstone Street took place at two long communal tables. They were draped in black damask and set with silver cloches containing vintage bat masks inspired by Bruce Wayne's manor.  The Batmobile was parked in front with the bat signal seen high in the sky.
The piece de resistance? The couple arrived in the '66 Batmobile as the band hummed the famous musical theme song!