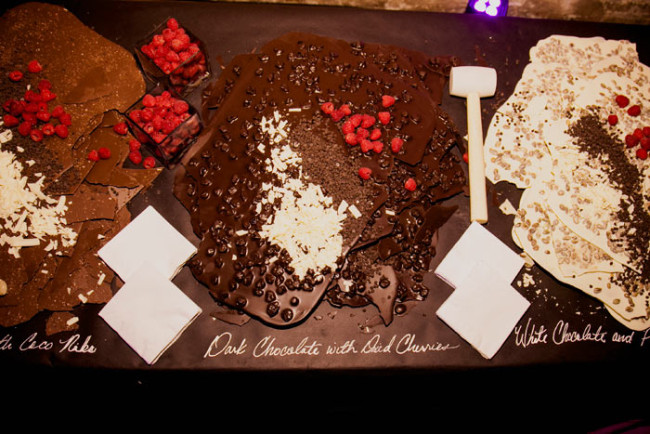 25 Feb

Your Just Desserts: 11 Sweet Event Endings

Spoiler alert! In the next few minutes, you will be spoiled rotten, unable to accept a scoop of ice cream or just a cookie for dessert. Dessert is all about being spoiled. As the last bite of a great meal, it should leave you with a sweet memory of that dinner, that conversation, that event. When we are planning that last taste our guests, we don't play nice. When it comes to desserts, we are all sugar and spice! Here are some great ideas for that last bite at your next Warner Bros. event.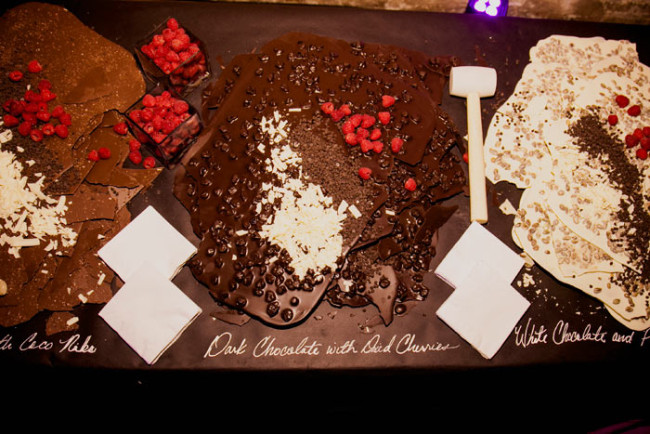 In Chicago, the catering firm Limelight, created "Smash It." The station offers assorted homemade chocolate bark in flavors such as dark chocolate with dried cherries. Mallets next to the sweets let guests "smash" off a snack-size piece of the bark. [Photo: Erika DuFour Photography]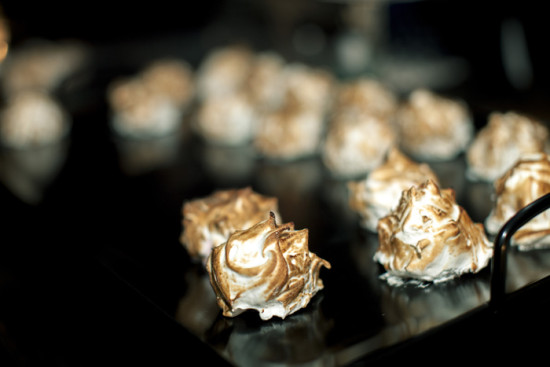 Miniature Baked Alaska desserts for a "Fire and Ice" theme event were "flamed-to-order." Inside — stacked strawberry ice cream and dark chocolate cake wrapped with toasted meringue.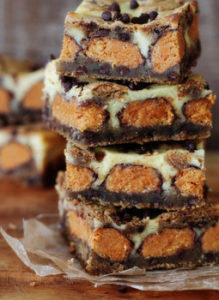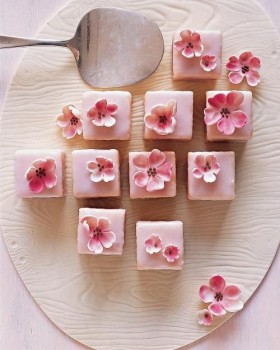 (left) We told you we weren't going to play nice! This Butterfinger Cookie Dough Cheesecake Bar is serious business. (right) With spring just around the corner, it's time to lighten it up with some pretty Petits Fours. These classic desserts can be created in myriad colors and embellished with anything from gold leaf to flowers, perfect for corporate clients and their company colors. Even their logos can be recreated in fondant!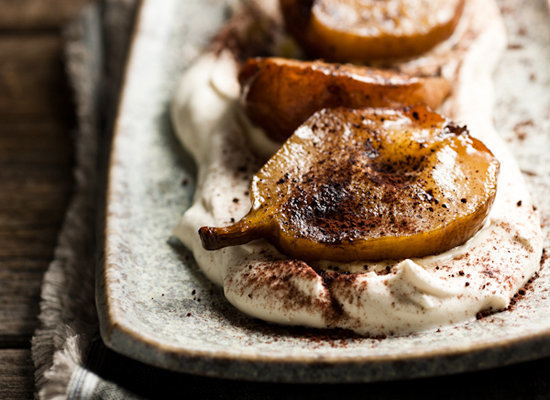 And lest you think all we love is chocolate confections, how about this? Roasted Pears with Espresso Mascarpone Cream. A perfect dessert for family style dining at events, or it can be plated for each guest with the utmost elegance.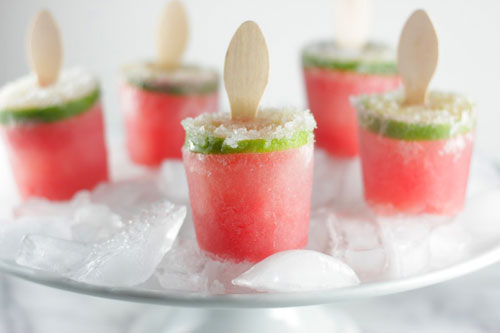 And now, from the freezer section of your event we bring you Watermelon Margarita Poptails! These go over big anytime, but especially so on National Margarita Day which was February 22. But really, no one in our office ever needs a national day to enjoy that beverage, or this frozen confection!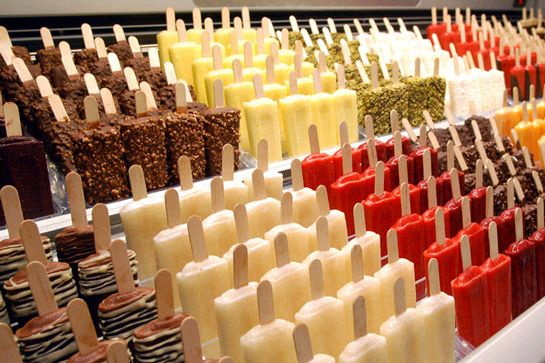 We love this idea! On the East Coast, where they like everything fast, you can grab gelato on a stick from Popbar. Fresh ingredients and crazy flavors make this some serious fun. AND they bring out their hot chocolate on a stick in winter. Just stir the different flavored cubes into steamed milk. Get it while it's hot! These can are perfect for events and can be done in miniature so guests can try more flavors without too much guilt.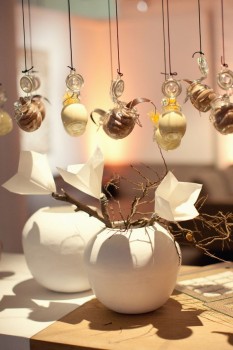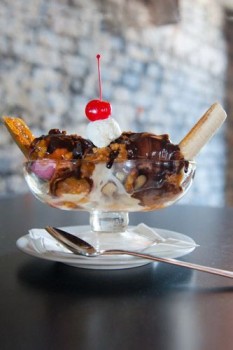 (Left) These sweet little honey pots hold vanilla and chocolate pudding that guests can simply untie to enjoy. We absolutely love the creativity that turns the ordinary into something extraordinary! (Right) Dessert is about bringing out our inner child and there is nothing that brings back a rush of memories than a classic Banana Split. Update it with gourmet ice cream flavors and a caramelized banana.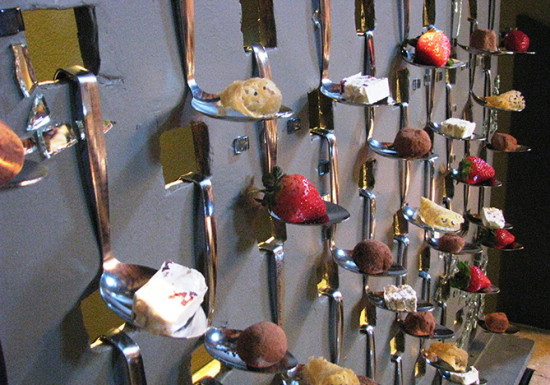 And like the hanging puddings, sometimes it's all about the presentation as it is with this wall of spoons, each holding something for everyone's sweet tooth from strawberries to truffles.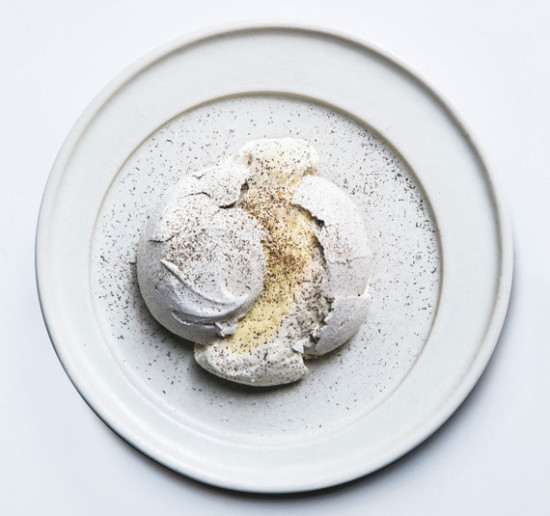 ur last dessert is pure melt-in-your-mouth fantasy. The Husk Meringue at Cosme in New York City has become a beloved and much-Instagrammed dessert — meringues flavored with charred cornhusk powder and filled with a luscious, sweet corn cream. Versions of this have been making the round at black-tie galas. [Photo: Alex Lau]
Hungry? Don't say we didn't warn you!!